At the request of the Akimat of the village, together with the design institute, we developed a detailed planning plan and presented our vision of Verkh-Uba village. It is worth noting that until now there was no official document according to which new buildings could be built in the village and infrastructure could be developed.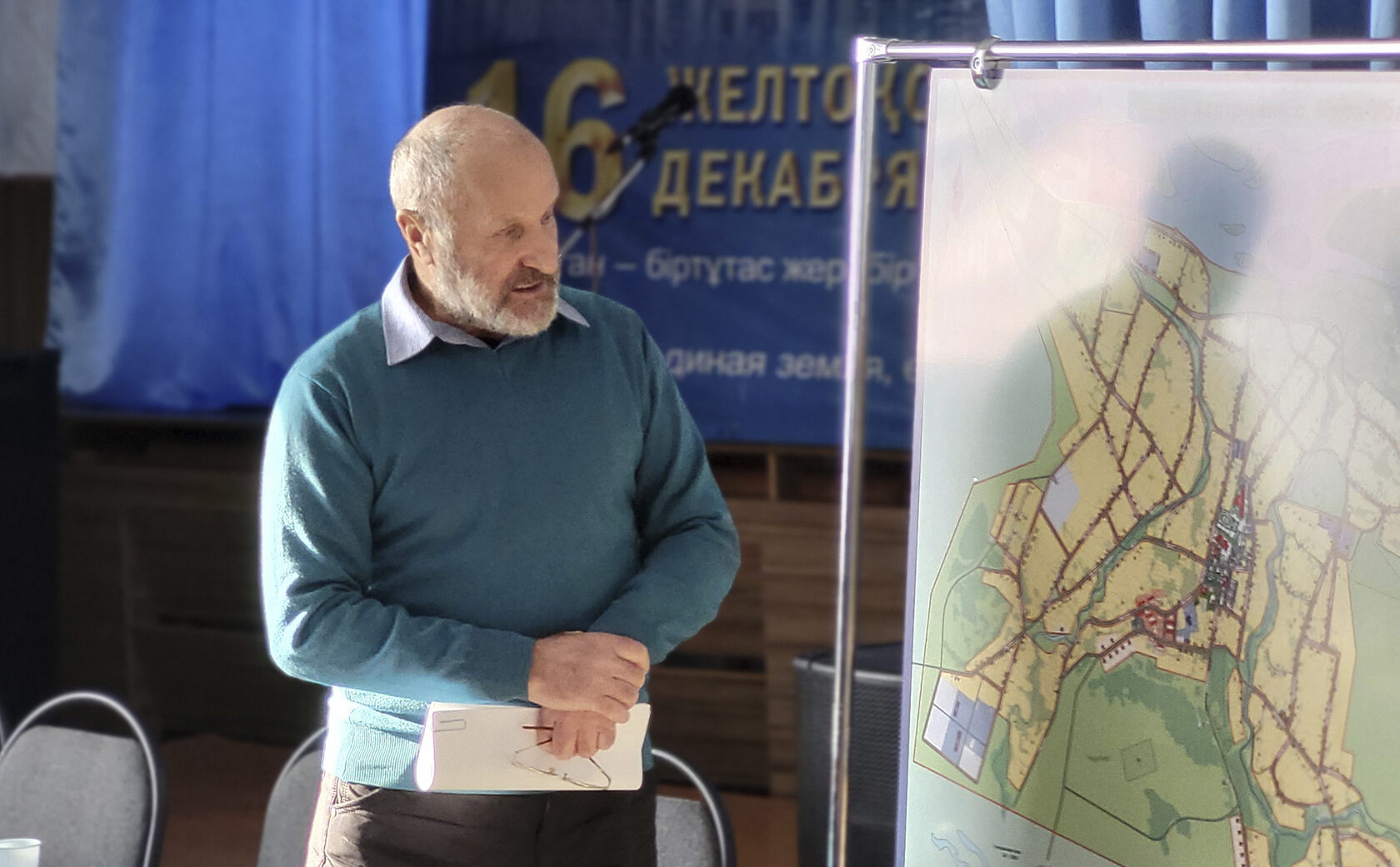 At the hearing, the chief architect of the project, Boris Nevzorov, spoke about the promising transformations of the village, the construction of new public spaces, the strengthening of security and the strengthening of the coastline, which were taken into account in the project.
What can change in the village under this project?

- New plots for estate development will be located along Yuzhnaya Street. The same are provided for in free and non-exploited areas. According to the project, destroyed and abandoned objects are supposed to be demolished in order to equip a new public area.

- In the center, on the site of abandoned buildings, to place a sports module with a swimming pool and a wellness complex (sauna, spa).

- Instead of the old school, there are sports grounds and a sports core.

- Placement of a new building for the akimat on the square. On the same territory to make an atelier, a barber shop, a dry cleaning, a telecommunications department and to place bus stations and hotels.

- Create a square for mass events and gatherings in the center of the village.

- The outpatient clinic does not meet the standards, therefore it is necessary to build a new one in the center, and in the north-eastern part of the village it is planned to place a veterinary clinic.

- Creation of a coastal pedestrian zone in the north-eastern part of the village with the placement of a place for swimming and recreation areas there.

All these changes can be carried out until 2047.